Call us at +39 0957723235 or +39 3201147394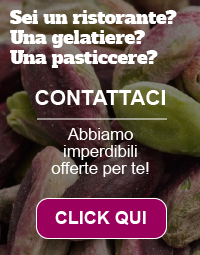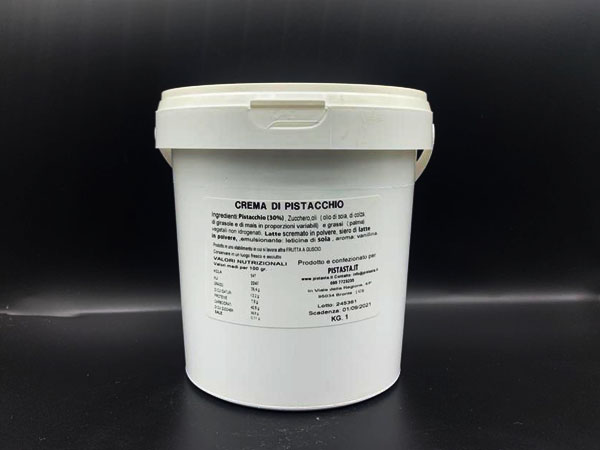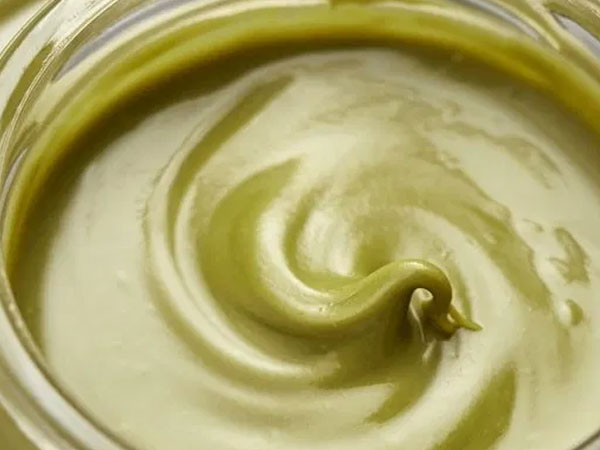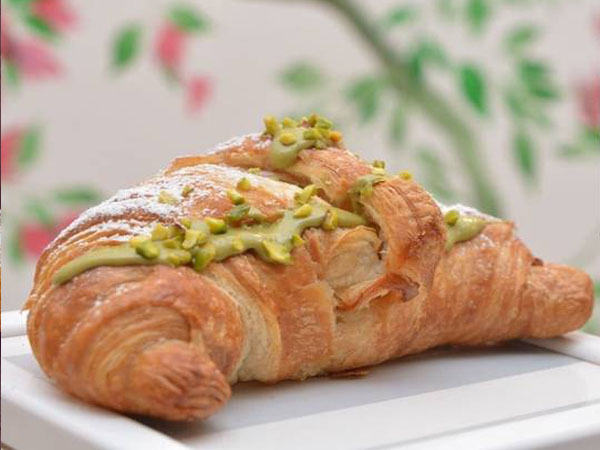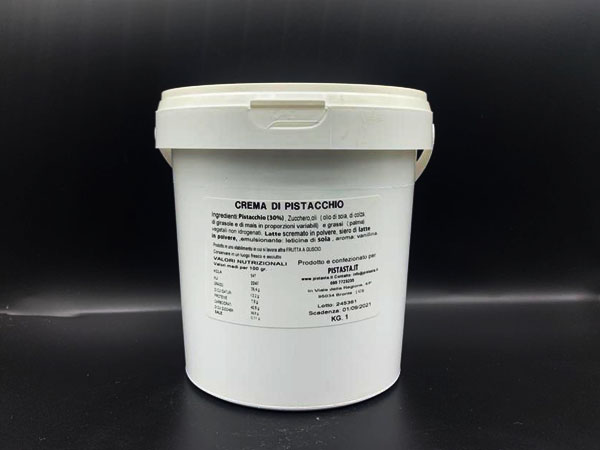 Stuffing pistachio cream

Free shipping (only Italy) for orders from 100,00 €
Products might be returned within 14 days

---
Pistachio cream "DELIZIA"
Pistachio cream for fillings for pastries, pies, cakes, cannoli, and so on. An excellent product of high quality and really cost-effective. The pistachio cream for fillings Delizia is suitable for those who, for business or passion, must fill various desserts.
This cream is not suitable for filling cannoli. In order to fill the cannoli recommend the purchase of our pure paste and then add it to the custard.
This cream is suitable for filling croissants.
This product is packaged in a practical and durable bucket.
Ingredients: 30% pistachio, sugar, vegetable oils, skimmed milk powder, whey powder, emulsifier: soy lecithin and flavorings.
piadina sbarazzina
18-07-2022
5/5
Molto soddisfatto prodotti ottimi e buoni

LIKITTA srls
15-03-2022
5/5
Ordiniamo regolarmente questo prodotto, le nostre crepes alla crema di pistacchio sono ottime e molto apprezzate dai nostri clienti.

De stefano
14-03-2022
5/5
Alta qualità del prodotto serietà nelle consegne

Crema di pistacchio eccellente

Ottimo prodotto!! Adatto per farcitura.

E' una crema di pistacchio che cerca il suo simile. Buonissima.

spettacolare. Di tutto l´ordine, questo e´il prodotto migliore, saranno forse gli zuccheri o i grassi, ma e´ davvero spettacolare

La crema è illegalmente buona, su qualsiasi farcitura dolce

Maria Assunta
06-04-2021
5/5
buonissima

Prodotto ottimo e qualità eccezionale

piadina sbarazzina
18-02-2021
4/5
Crema al pistacchio sempre ottima

Capozucchi
22-01-2021
5/5
Non l'ho ancora utilizzata ma conoscendo da tempo gli altri penso che sia senz'altro ottima

piadina sbarazzina
19-01-2021
5/5
Ottima di sapore e consistenza

Si, ho provato i yogurt che faccio io a casa con questa crema va benissimo.

De stefano
18-01-2021
5/5
Buonissima perfetta

Perfekte Füllung für Kuchen und Croissant, oder einfach aufs Brot.

Davvero un prodotto eccezionale.

Crema ottima... Consigliatissima

Fantastica, si sente il vero sapore del pistacchio

Ottimo rapporto qualità prezzo ..è già la seconda volta che acquisto i prodotti al pistacchio da Pistasta e per ora mi sono trovato benissimo (unica pecca come la prima volta è stata la SpediZione non celere ma dovuta ai corrieri )