Call us at +39 0957723235 or +39 3201147394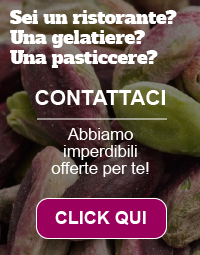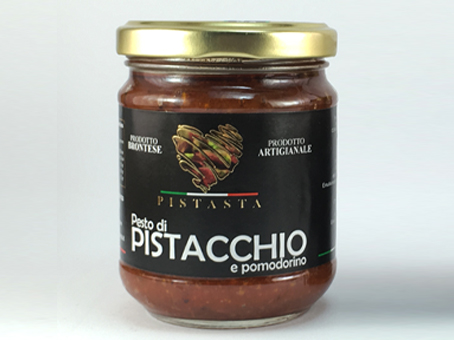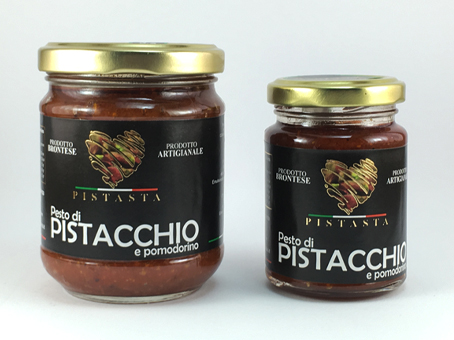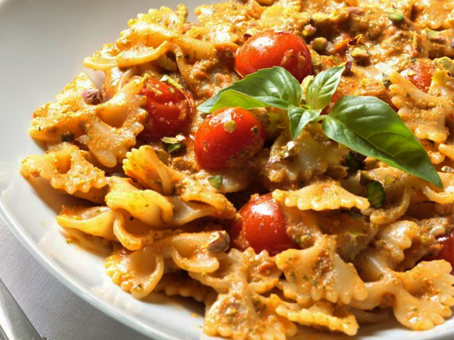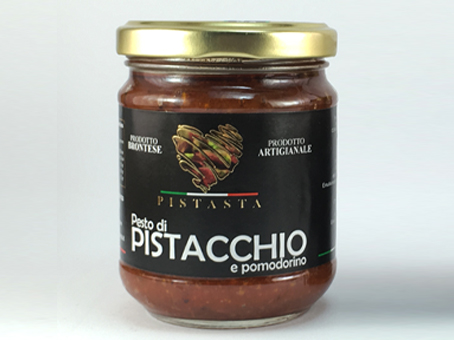 Pistachio and Cherry Tomato Pesto
---
The pistachio and dry cherry tomatoes by Pistasta.it is a recipe that comes from the harmonic combination of authentic ingredients of the Mediterranean tradition.
This pesto is noted on the palate like a simple dry tomato pesto but then, in the aftertaste, it releases the fabulous flavor of pistachio.
The soft texture and thickness makes this products a perfect a sauce for pasta (maybe with a sprinkling of parmesan) or as a sauce to be spread on appetizers, sandwiches and bruschetta.
A perfect combination of two of the most famous products of the Sicilian land.
A must try that will suprise you.
Assaggiato per la prima volta, molto buono

molto soddisfatta! Prodotto ottimo

De Dominicis
11-01-2021
5/5
Eccezionale come condimento per la pasta