Call us at +39 0957723235 or +39 3201147394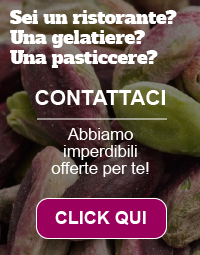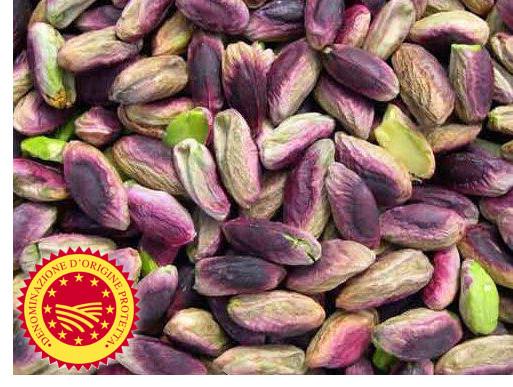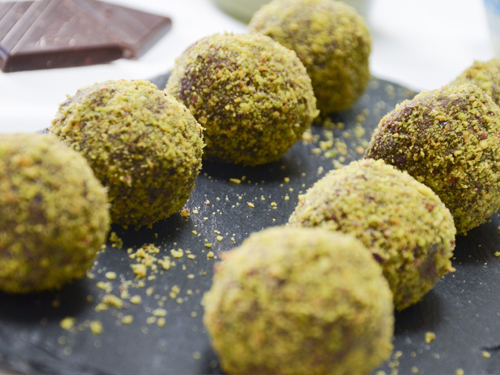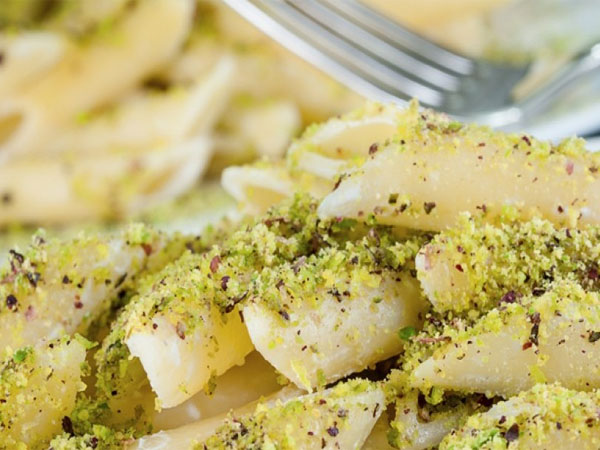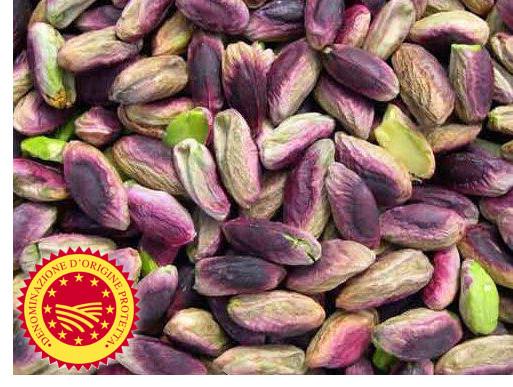 Bronte P.D.O. shelled pistachio

Free shipping (only Italy) for orders from 100,00 €
Products might be returned within 14 days

---
"Pistacchio Verde di Bronte DOP" with no shell.
The Bronte Pistachio received the PDO certification on June the 9th 2009. Since then many quality and origin checks are performed by the Italian Ministry of Agriculture on the companies that produce it.
The natural Bronte pistachio is sent in a vacuum bag. It may be used for home cooking or in professional bakeries. It is suitable for cooking pasta, cookies, creams or ice cream. It may also be used for processing mortadella, salami in general or, in particular, pistachio sausage as made by Sicilian companies. The pistachio makes fantastic cakes, but is also great on its own as a natural nut
Produced and packaged in Bronte.
Prodotto ottimo. Spedizione puntuale. Sono molto soddisfatta

Superbe produit, nous ne travaillons qu'avec Pistasta car ils assurent la qualité et le délai très rapide. Recommandé à 100% !

Sebastiano
17-05-2022
5/5
OTTIMO

Complimenti ottimo prodotto a prezzi adeguati, da provare!

Gianfranco
14-03-2022
5/5
Ne mangio qualcuno durante la colazione con altra frutta fresca. Tutti i giorni. Sono buonissimi e di ottima qualità. Purtroppo 1 pacco da chilo non era più sottovuoto, ma li ho messi in un vaso di vetro a chiusura stagna.

Consegna rapida. Ottimo prodotto

Gianfranco
21-02-2022
5/5
Perfettamente soddisfatto. Sono più che OTTIMI!

Les meilleures pistaches du monde !

niente da dichiarare,solo ....super.

Sebastiano
17-01-2022
5/5
Eccellente

Santino Scopazzo
01-01-2022
5/5
Sono Soddisfatto dei prodotti per questo merita 5 stelle Grazie

Carlo Edoardo
27-12-2021
5/5
Super soddisfatto i vst. pistacchi sono sempre al top non faccio a tempo a riempire i contenitori x snak e merenda che spariscono

Tutto molto buono. Realizzo dolci con materiali di prima qualità e Pistasta li offre davvero. Servizio puntuale e referenti molto gentili e accurati

REAL ESTATE
15-11-2021
5/5
Saporiti e gradevoli al palato. Buonissimi!!!

Ottimo prodotto! Qualità superiore alla media.

Prodotto di ottima qualità, cortesia e disponibilità da parte del venditore.

Il prodotto è come lo aspettavo

elisabetta pulselli
07-10-2021
5/5
ottimi

Sebastiano
29-09-2021
5/5
Ottimo pistacchio.

Ottimo prodotto e veloci nella spedizione.

LE TRE COLOMBE SNC.di COLOMBINIl MAURO & C.
31-07-2021
5/5
IN LINEA CON GLI ALTRI PRODOTTI CHE HO ACQUISTATO, MOLTO BUONI.

Il prodotto è molto buono

Pistacchio di alta qualità...arricchiscono qualsiasi ricetta Servizio rapido e professionale

Prodotto di ottima qualità! Una vera garanzia

La confezione era perfettamente sigillata, il contenuto molto buono.

elisabetta pulselli
28-05-2021
5/5
buonissimi

ottimo pistacchio di bronte! Qualità super! Rende unica qualsiasi ricetta! Gusto unico e fine

Maria Domenica
06-04-2021
4/5
buono

Moltissimo, ne ho fatto dono ad una collega amante del pustacchio e n'è rimasta entusiasta.

Il pistacchio è buono e ben conservato anche se di dimensioni più piccole di come mi aspettavo.

Pier Vincenzo
09-03-2021
4/5
Prodotto molto buono in linea con le aspettative

Assolutamente prodotti ottimi e di alta qualità

la qualità e la cura nella confezione sottovuoto che mi aspettavo quando ho fatto l'ordine: totalmente soddisfatto!

I pistacchi sono di una buona qualità e pezzatura. Grazie

az agr. la Sdrisciola di S.,M. e A.
09-02-2021
5/5
Il migliore al mondo!

Capozucchi
22-01-2021
5/5
La qualità del prodotto ottima, il sottovuoto non troppo ben riuscito

Elisabetta
21-01-2021
5/5
Eccellente

ottimi, piacciono a tutta la famiglia

Si, sono soddisfatto. Prodotto di qualità e ben confezionato.

Ottimo prodotto, gusto eccezionale, usato per fare la pasta e per la ricotta al forno

Prodotto già ordinato altre volte; sempre fresco e di buona qualità. Purtroppo causa emergenza COVID il Corriere ha provveduto alla consegna con un paio di settimane di ritardo. Pazienza.

Pellegrino
12-01-2021
5/5
Pienamente soddisfatto

Ottimo ,un prodotto eccellente

Davvero ottimi! Pistacchi squisiti!

Federazione CISL Medici
26-12-2020
5/5
Mi fido solo di loro, il prodotto è spettacolare

Buonissimi, davvero ben conservati sottovuoto

Ottimamente conservato sottovuoto!