Call us at +39 0957723235 or +39 3201147394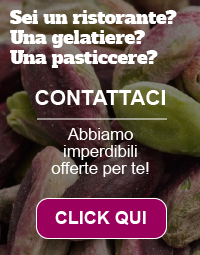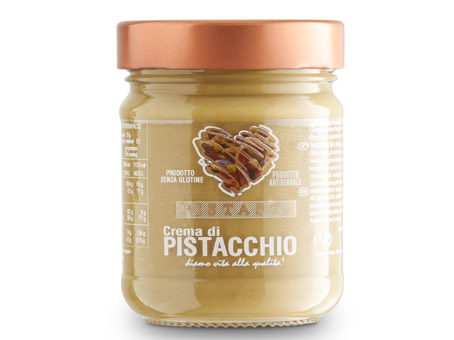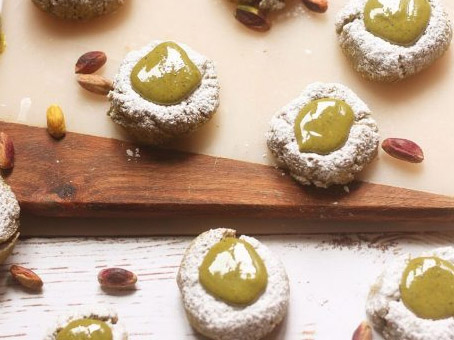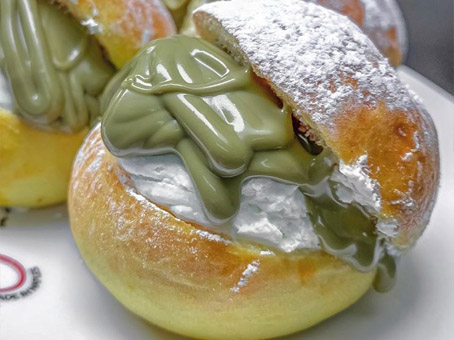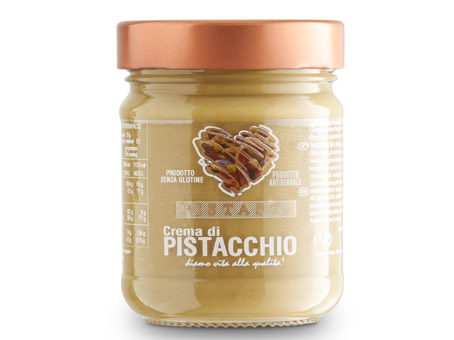 ---
The Pistachio Cream can be a great dessert to delight your guests. It is prepared with fresh ingredients.
It is also ideal for decorating birthday cakes for your children, who will love it!
The pistachio cream is great for spreading on bread, creamy and fragrant. Ideal for breakfast, it provides so much flavor and so much energy.
When taste meets authenticity ...
Our pistachio cream is a handmade product, the ingredients are carefully chosen to be always of the best quality.
The development of this cream is a completely handmade process and takes place in Bronte. Constant checks ensure the quality of this product.
Ingredients: 30% pistachio, sugar, vegetable oils, skimmed milk powder and spices.
Contains no hidrogenated fats.
Buonissima, come sempre imbattibile.

pizzeria royal
20-01-2021
5/5
non avevo assagiato una crema del genere. unica con gusto al pistacchio e non di cioccolata.

Buonissimo, peccato che non sia on Francia

Hat einen guten Geschmack und ist nicht zu ölig.

La migliore che abbia mai assaggiato! Sublime

L'ho spedita a mio fratello che abita fuori dalla Sicilia e l'ha terminata in soli due giorni! Da comprare!

buonissimo la usiamo per farcire dolci

Prodotto eccezionale. I vasetti si svuotano in un batter d occhio... è veramente gustosa. Molto apprezzata da tutta la famiglia e dagli amici a cui l' ho regalata

Sono soddisfatto con tutti i prodotti

Délicieuse crème de pistache!!!

Elisabetta
13-01-2021
5/5
Semplicemente sublime

Concetta Maria
13-01-2021
5/5
Ottima alternativa ad altre creme spalmabili più famose. Il sapore del pistacchio si percepisce bene e non sa di artificiale. Molto cremosa.

Crema di pistacchi veramente eccezionale, spalmata sulle crêpes e sui pancake

Si tratta di prodotti ottimi

Buona sia da sola che nelle preparazioni di dolci

pizzeria royal
11-01-2021
5/5
ottima

Federazione CISL Medici
26-12-2020
5/5
Un gusto unico e avvolgente, grazie al perfetto equilibrio tra la base e il Pistacchio di Bronte di altissima qualità.