Call us at +39 0957723235 or +39 3201147394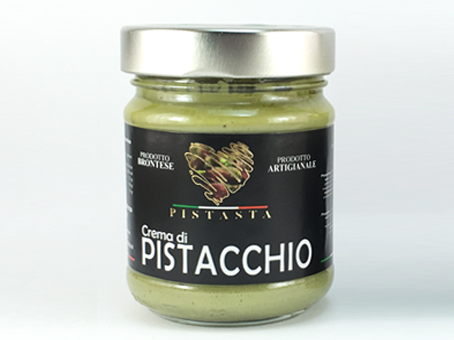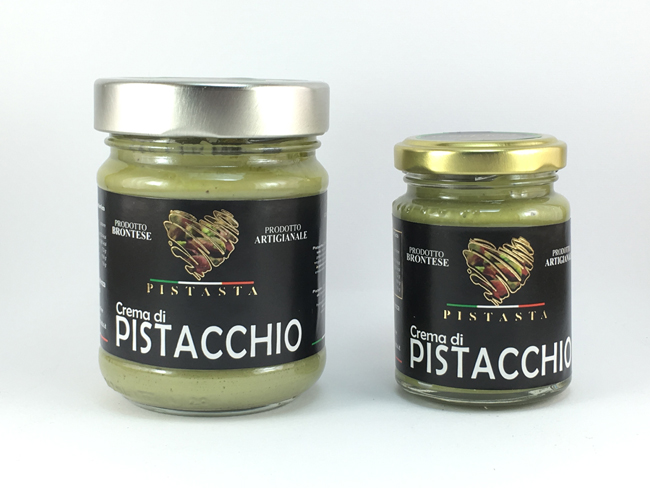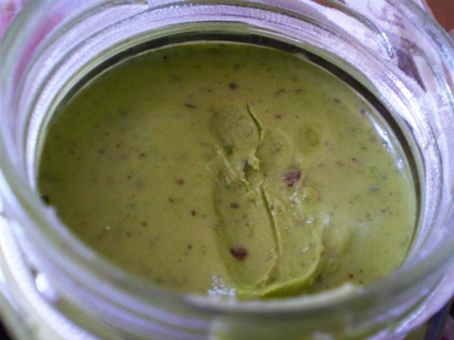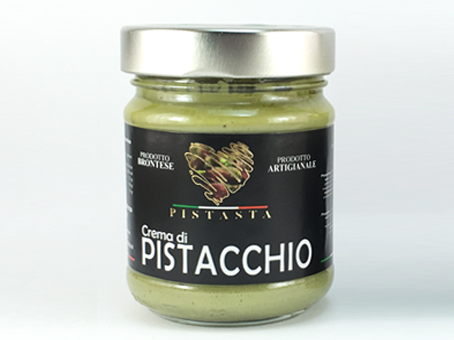 ---
The Pistachio Cream can be a great dessert to delight your guests. It is prepared with fresh ingredients.
It is also ideal for decorating birthday cakes for your children, who will love it!
The pistachio cream is great for spreading on bread, creamy and fragrant. Ideal for breakfast, it provides so much flavor and so much energy.
When taste meets authenticity ...
Our pistachio cream is a handmade product, the ingredients are carefully chosen to be always of the best quality.
The development of this cream is a completely handmade process and takes place in Bronte. Constant checks ensure the quality of this product.
Ingredients: 30% pistachio, sugar, vegetable oils, skimmed milk powder and spices.
Contains no hidrogenated fats.